We create each puzzle to introduce new fine art to more people, improve mental health, increase closeness with others, and bring peace in stressful times. All our puzzles are made by us in the USA.
We take extra care in the type of artwork we choose for our puzzles and work with new talented artists who have artwork that not only make great puzzles, but also look spectacular hanging on walls in your home. We print directly onto 1/4" US plywood with an advanced process resulting in a waterproof surface with very low glare. Each puzzle is hand drawn and precisely cut with the smallest gaps possible so the artwork can be fully enjoyed once assembled. It is difficult to tell from a short distance away it is a puzzle. They are truly superb and know you will enjoy every moment.
Puzzle Away!
Beyond the Puzzle Itself
Every puzzle comes with a sturdy drawer box making it easy to slide open from one side via a pull tab and allowing it to store flat or upright on a shelf next to your favorite books, a soft yet strong drawstring bag, and a large image reference poster for those who like the added assistance.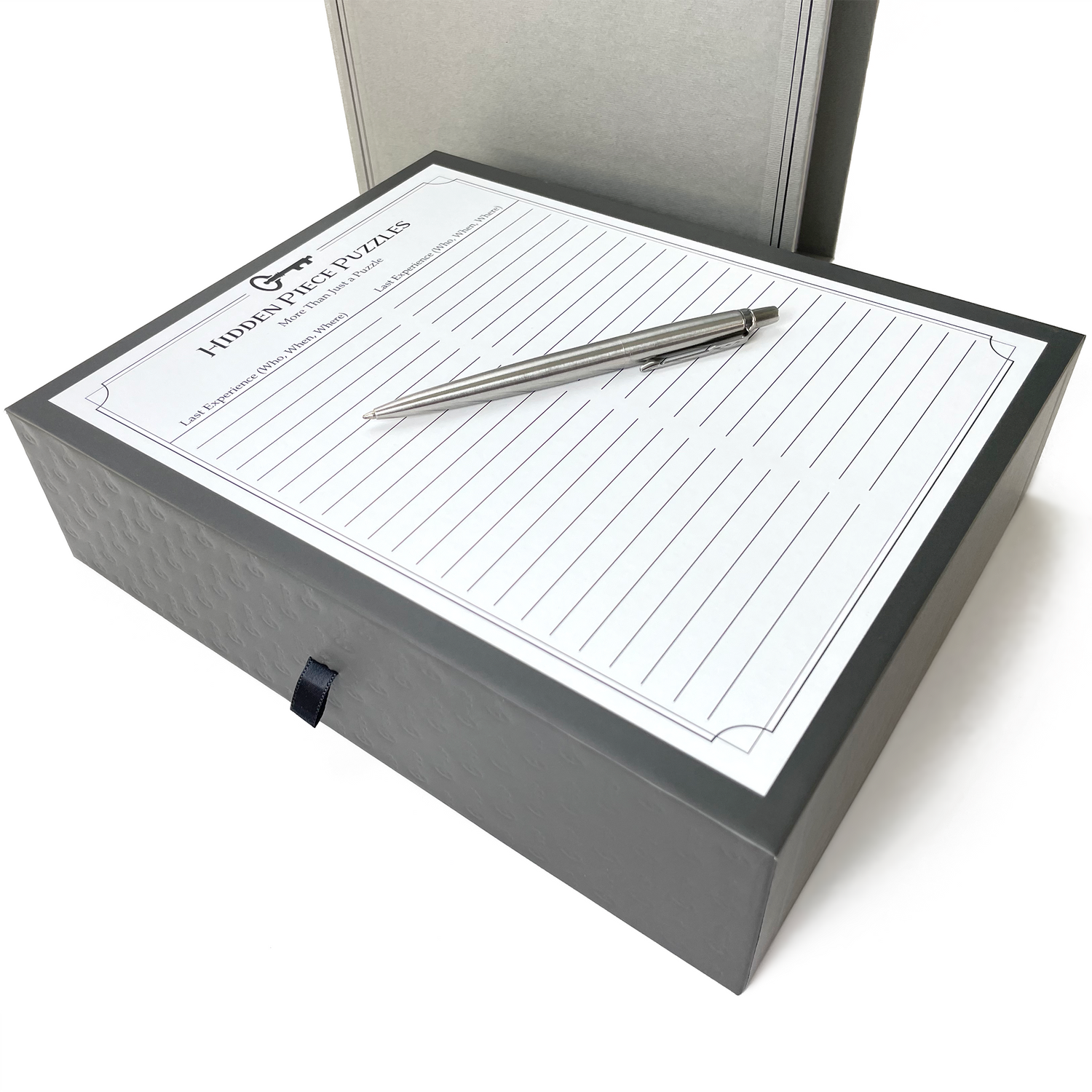 Help Keep Memories
Our puzzles are meant to collect memories and be passed down generations. We have provided a place on back of the drawer portion of our box to keep track of your memories for each experience you have putting together our puzzles (Who, When, Where). We hope this makes having it as a family heirloom more meaningful.